Fuel Produce
SFD recycle system will convert used diapers to biomass chips as seen in the photo below.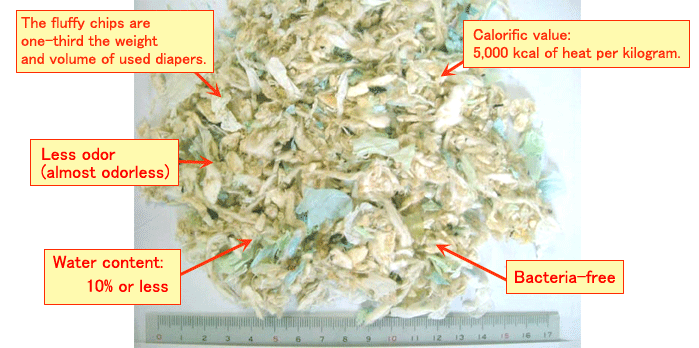 ---
Energy pellets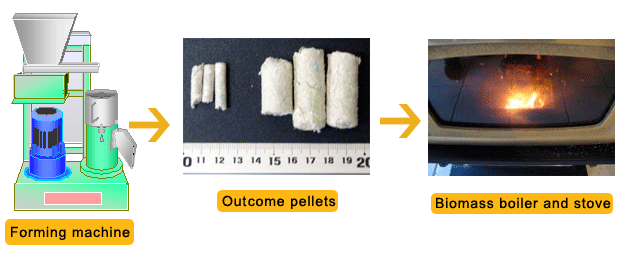 Fluffy chips from SFD system are formed into pellets by the above forming machine. Outcome pellets can be used as energy source to biomass boiler and stove.
---
Utilization
Outcome pellets-energy can be used as both in-house energy source and neighboring energy source.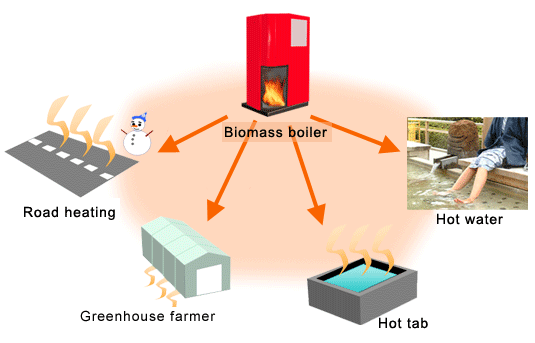 ---
RPF
Fluffy chips can be the source of RPF.
*RPF=reuse paper & plastic fuel - chips made by mixing used plastic and paper are the source of solid high-calorie fuel.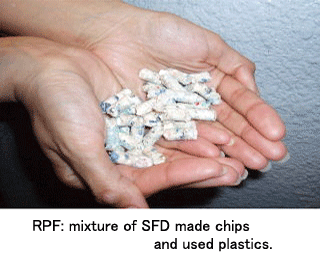 ---
Characteristic of diaper fuel
| | |
| --- | --- |
| 1. | Economically efficient. It is made from waste. |
| 2. | Environmentally friendly. Reduces CO2 by using biomass chips instead of fossil fuel. |
| 3. | Stable quality. Chips are made from apparant material (diapers). |
| 4. | Safe material. No hazardous materials are included. Diapers are made based on burninng after use. |
| 5. | High calorie solid fuel. Diapers include polymer and pulp. |
| 6. | Compact. In the form of pellets, they are easy to handle and space saving. |
| 7. | By mixing recycled plastics and adjusting the volume, calorific level can be controlled. |