SFD Recycle System has been evaluated and selected as a promotion project of the New and Excellent Product of Small and Medium Size Company.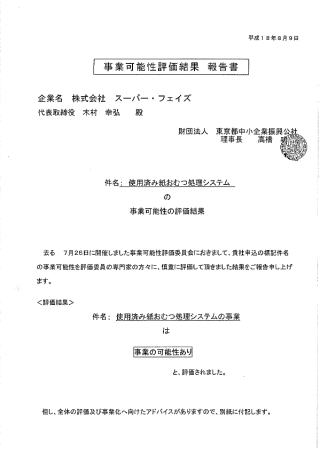 New and excellent product of small and medium size company:
Tokyo Metropolitan Government evaluates entrepreneur's new business models, selects the highly possible business and gives various supports.
SFD Recycle System has been strictly evaluated by the members of literates, business consultants and business owners. And Super Faiths Inc. has been given the "highly possible business" appraisal as shown left.